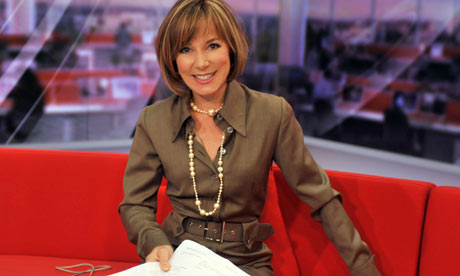 Sian Williams, one of the hosts of BBC Breakfast has been in the news this week after it became apparent that she had a claim for tax relief in respect of clothes and hairstyling rejected by the
Tax Tribunal.
Sian claimed that the items should be tax deductible because it was part of her job to look good on screen. Many of the media reports focused on one of the arguments used in case, that she would be prepared to read the news without clothes and only wears clothes because her employer requires it. As the
Daily Express
reluctantly notes however, "Mother-of-four Miss Williams has ...assured viewers that there is no danger of her actually presenting naked".
Such claims for tax deductible clothing have long been a cause for dispute. One of the most famous cases involved a blonde Barrister (now Labour Peer), Ann Mallalieu and reached the House of Lords almost 30 years ago. She claimed tax relief for the black clothes that she was obliged to wear in court as she claimed she would never buy or wear such clothes for any other purpose. She lost the case because, the court ruled, the clothes were not purchased exclusively because she had to wear them in court, but also for the subconscious reasons of warmth and modesty.
We should bear in mind that Ann Mallalieu was self-employed and that Sian Williams was, in contrast, seeking to offset the cost of buying and laundering professional clothing etc against her employment income from the BBC. Thus her claim had to satisfy the notoriously restrictive test that the costs were involved "wholly, exclusively
and necessarily"
in the performance of the duties of her employment. As such her claim was almost bound to fail. As was the alternate claim being pursued that the clothes be treated as 'plant and machinery' qualifying for capital allowances.
Unsurprisingly the Tribunal first dismissed the claim for tax relief in respect of hairstyling. They noted that Sian did not have her hair done and coloured immediately before performing her duties as newsreader, and then changed back again immediately after finishing reading the news.
The failure of Sian's main claim was also quite predictable and one wonders who persuaded her that it was worth pursuing and on what grounds? Her situation was no different to many other employees (whether engaged to appear on TV or otherwise). There were not even any clear contractual obligations on Sian to acquire and wear a succession of appropriate outfits when she appeared on screen.
What do you think?